Australian Open Predictions 2019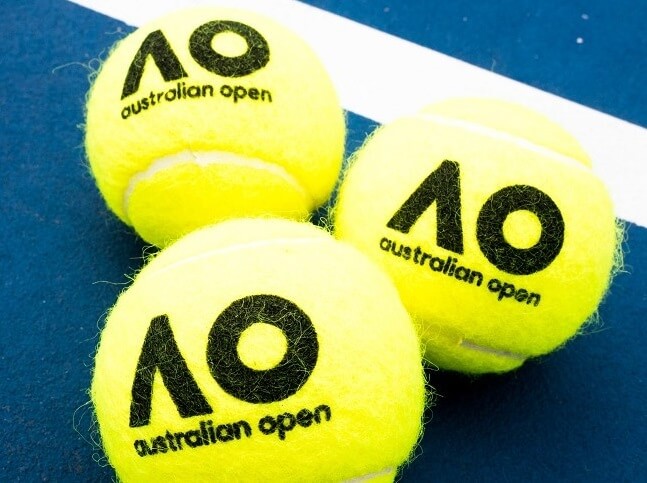 It's that time of the year once again when another top tennis event is looming on the calendar. We're heading to Melbourne, Australia to catch up on some predictions on how we think this years Australian Open is going to go down.
With Andy Murray sent crashing out of what is likely to be his last tournament ever, the Australian Open is now even more difficult to predict.
Not that we thought Andy Murray would go all the way, but to be knocked out so early is a tremendous blow and not one we really envisiaged. If you're plannign on watching the event and perhaps making some punts or 2, then check out some of our predictions below. Do you agree with what our Tennis experts are saying?
Here's Some of our Tournament Predictions:
Sabalenka
OK. I don't think that he is going to win the tournament, but he is going to have a decent run in it. I reckon that John is one of those 'dark horses', so he is the type of person that you should be betting on to get to at least the quarters or semi-finals. I really do not see her being knocked out before then. However, it is likely that he will end up seeing one of the huge players in the quarters or semis, which is going to hamper her chances of making it to the final. I would put some cash on her to maybe win Wimbledon, though.
Novak Djokovic and Roger Federer
I am going to lump these into the same category because, let's be honest, they both have a pretty strong chance of walking away the winners. In fact, these are the only two that I can honestly see winning on the men's side now.
I don't think the final is going to be between these two. One of them is going to be knocked out before then, but both are going to make it to at least the semi-finals. Mark my words on that one. The men's side is probably one of the easiest it has been to predict this year. The only person who I really did not anticipate being knocked out this early was Murray. But, let's be honest, he is injured. He gave it his best shot and that is all that counts, right?
Stan Wawrinka
That being said, I do fancy Wawrinka as somewhat of a dark horse for this tournament. He did win in 2014, so it does show that he has it in him. There is a strong chance that he is going to make it to the finals of the tournament, but I don't think that he is going to take it. He is going to give the other finalist a strong run for their money, though!
Belinda Bencic
Back to the women's side for this prediction. For a long while, she was one of the top ten female players in the world. However, she was plagued by injuries and she is heading into the Australian Open ranked in position 55.
I do not think that she is going to win this tournament. However, I do think that the Australian Open is going to be the first step on the road to her revival. Mark my words, by this time next year she will be back within the top 10, and you will find her regularly hitting the finals of the major tournaments...that is if the injuries do not get the better of her again.
Grigor Dimitrov
Andre Agassi is training this chap, so you know that he means business. A lot of pundits have him down as a potential winner. To be honest with you, I don't quite see it yet. There is no reason why Dimitrov is not going to be able to take the tournament next year, but I reckon he is going to need a bit more training first. Thankfully, Agassi is going to be the perfect person to give it to him.
Alex de Minaur
He is only 19 years old, but he is already making waves on the tennis circuit and has performed incredibly well over the last year or so. However, to be honest, he is too young and his journey to the final is going to be full of danger. He ain't gonna win. I am going to put him quarters at best, but he is probably going to be taking a major tournament a couple of times in his life. He is just not quite ready for the prime time at the moment.
Camila Giorgi
Finally; Camila Giorgi has Italian flair in buckets. Her path to the final is dead simple too. She is quite low down in the seeding, but there is a strong chance that she is going to end up taking the tournament.
Betting on the Australian Tennis Open?
If you're looing for a cheeky punt on this years Australian open, then there are plenty of decent UK betting sites where you can.
Whether you're looking for an all rounder, that is a betting site with plenty of betting options, good bonuses and also plenty of casino games and slots on the side or you are looking for a regular sports betting website, you'll find some reputable betting sites below which are currently offering some of the best tennis betting bonuses.