Premier League Football Predictions: A Guide To This Weekend's Matches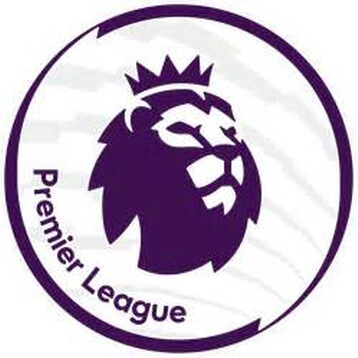 We are about to head into the second game of the Premier League season, which means that competition is really starting to hot up now.
Sure, the teams are still in their most 'basic' stage, with new signings that have yet to bed in. This can make predicting games a little bit tricky, but we will give it a bash.
Cardiff v Newcastle
Bit of a tough match to predict this one. Both teams picked up a loss in the first match of the season, so both are likely to be itching for points here. If we had to choose one winner, then it would likely be Newcastle.
They gave Tottenham a good run for their money, suffering only a 2-1 defeat. Cardiff? Lost 2-0 to Bournemouth. We don't think that a home game is going to be enough to save them here. We reckon Cardiff will also be at the bottom of the league this season.
Everton v Southampton
Easy game to predict this one. Southampton, another team which was just not as good as they should have been last season. Everton are a top-6 team, even though they struggle to hit the top 4. This will be an easy win for them.
Leicester v Wolves
Last week, Wolves made the bold prediction that they would win the Premier League within 7 or 8 years. We doubt that is going to happen, and we certainly doubt that it is going to start this year. Although, Leicester made the same prediction and won the league in 3. So who knows? Wolves won't be winning this match, though.
Spurs v Fulham
Not far for Fulham to travel in this match, which sadly means that they are not going to be able to blame the jet lag when they suffer a defeat to Spurs.
West Ham v Bournemouth
Bournemouth actually did better at the start of the season that we would have predicted. We think that their success is going to travel through to this game too. Let's face it; West Ham are not the most brilliant team in the world, so Bournemouth have an opportunity here. It is not going to be a massive win. Probably just one goal in it, but it is going to be a win nonetheless.
Chelsea v Arsenal
The second Arsenal game with their new manager. They lost the first, but that was always expected to happen (who can beat Man City?), but this is a new game, and Chelsea have hardly been the strongest team as of late. This is likely to be a win for Arsenal. They have a team ready to show their stuff, and they are going to be itching for that first win under a new manager. Chelsea should be scared.
Burnley v Watford
We have this game going down as a draw. This was actually the last match that we predicted here (all the other paragraphs were written first) because it took a while to think about, but it is going to be a draw, and there will not be many goals.
Man City v Huddersfield
We could bore you for hours and hours with a summary of what we think will happen in this match, but it is all going to boil down to one thing; Manchester City are going to win, and they are going to win big. Would not be surprised if this game ends up 4 or 5-0. Huddersfield barely escaped relegation last season, and they are likely to be battling it to the bitter end this season. This is not going to be a good game for them at all.
Brighton v Manchester United
Brighton picked up a rather devastating loss at the start of the season. It is one of those six-pointer games, and they may be regretting it at the end of the season. The last time they faced Manchester United at the Amex, they picked up a win. Will they do so here? Probably not, but we reckon there is a good chance it could be a draw.
Crystal Palace v Liverpool
Liverpool are probably going to take the Monday Night game. They have a fantastic set of players and, honestly, if Manchester City end up messing up this season, then we reckon that Liverpool have a pretty decent shot of walking away with the title. Yes, this is something which has been said a lot over the past couple of decades...but the opportunity certainly is there!
Fancy a Bet? Here's Our Top UK Betting Sites for March 2019
Sports Welcome Offer Message: Up to £100 Extra Winnings on your First Deposit Significant terms:18+ New customers only. £10 min deposit activates 1x 100% in-play profit boost. Max stake £10. Max extra winnings £100. Valid for 30 days. Skrill/Neteller deposits do not qualify. T&Cs apply www.begambleaware.org