International Match Predictions
We got a lot of international matches coming up over the next week or so. It is going to be impossible for us to cover absolutely every one of them.
But, we do have a couple of highlights that we want to show you. Oh, and for those who were getting excited about the United Arab Emirates v Egypt match, you will be disappointed to know that the match has been cancelled.
England v Croatia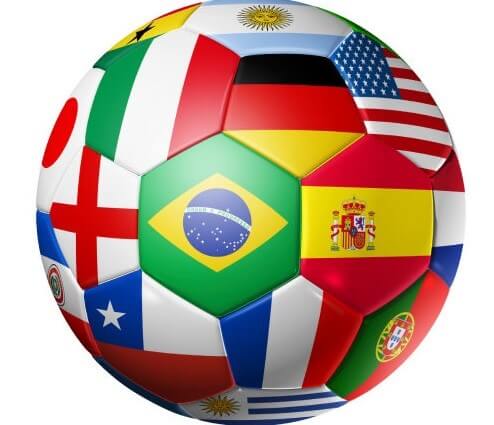 It wasn't that long ago that England hit the semi-finals of the World Cup, only to be eliminated by Croatia.England's biggest shot of winning the World Cup since Gazza cried, and it was blown. Can't blame them, though. They were young lads.
We don't expect the Nations League fixture between England and Croatia to be the most mesmorising match in the world. England are currently trying to bed in a new team. However, we do think that it is going to be a much closer fought battle than the ill-fated match between the two teams back in the summer. This one is going down as a draw in 90-minutes.
Spain v Bosnia-Herzegovina
If you want a bet that is relatively safe in the grand scheme of things, then a bet on Spain would not go amiss here. Of course, this ain't the type of bet that you are going to be placing if you want to make oodles of cash (unless you have millions to bet). It is more a 'quick, let's build up our bank roll' type of bet.
Australia v Lebanon
If you fancy waking up at some ungodly hour on Tuesday, then Australia v Lebanon is on the cards. Perfect time to give our Commonwealth partners a touch of support. We are putting this one down as an Australian win. Sure, Australia are not the greatest team in the world, but they do have it in them to see off the might of Lebanon.
South Africa v Paraguay
Another match on Tuesday for those who really fancy supporting our partners in the Commonwealth. Although, this match is probably going to be a bit closer fought than the Australian match. It is actually difficult to say who is going to win. However, for this, we are going to go with a Paraguay victory. Not sure why, but this seems like the safest possible bet on this match right now.
Tunisia v Morocco
Not quite a Commonwealth battle this one, but since you can see Morocco from Gibraltar, we say it counts! Another harder match to predict, because this is a friendly. Remember; the bulk of teams are likely going to be fielding players we have yet to see in international action. At this moment in time, then we are almost going to say a Tunisian win, though.
Albania v Wales
England are not the only British team in action this week. We also have a Welsh squad heading to Albania. While Wales have yet to hit the dizzying heights that they managed a couple of years back in the Euros, they are still pumping out a decent team (for a country that is quite tiny). We think they can see of the Albanian threat and put a couple of goals past them.
Italy v USA
USA were absolutely demolished by England a couple of days back. We don't think they are going to fare that much better against Italy if we are honest. There is simply no decent American team, and the whole country is in the process of rebuilding its international side. Italy are going to come out clear winners in this match.
Argentina v Mexico
A match that nobody in the UK is likely to see because of the time it is on, but you can still place those bets in advance. Who should you go for? Well, we would say Mexico right now. Argentina are playing like they are Chelmsford at the moment, and Mexico can surely see off Chelmsford, right? (no offence to anybody who lives in Chelmsford)
China PR v Palestine
Despite China being the largest and most populated country in the world, it really does have trouble fielding a decent team. That being said, they are facing Palestine here which has even more trouble fielding a proper team. Easy China win this one, although we probably wouldn't bet on it. There are other matches that you can bet on instead.
Making a Bet?
---
If so, then you might want to check out these top new legit betting sites where you will find plenty of options to bet on all of the aforementioned matches (plus live betting options) find some the latest UK betting bonuses! There's a reason why we've chosen them each to feature in our 'recommended' top list of UK betting sites: they offer everything!