PDC World Championships 2019 Betting Predictions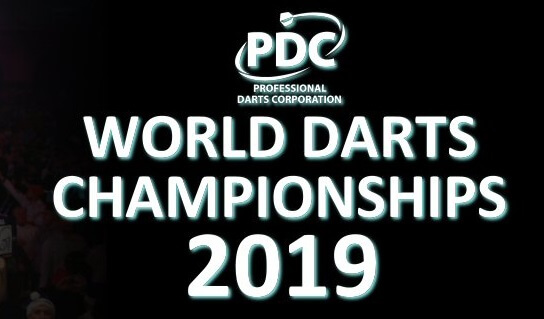 Between 13th December and 1st January 2019, the world's best darts players will be descending upon the Alexandra Palace in London to take part in the World Dart's Championship, this year sponsored by William's Hill.
This is set to be the biggest ever version of this tournament. This year, there will be 96 players competing for the grand prize of £500,000. This is a huge jump up from the 72 last year.
There will be a minimum of 2 female players, and there are more people from outside of the United Kingdom competing than ever before, although they are limited to 32 places.
Honestly, with 64 players coming from within the United Kingdom, and our country being a darts hotbed, it is likely that one of the winners is going to come from within these fine isles.
The problem with predicting the winner of darts tournaments is that literally anybody inside of that room could win. Sure, some people are going to have slightly better odds than others, but for the most part, absolutely anybody could be walking away with the tournament title.
This means that the bulk of people who gamble on the PDC World Championships are going to see how the first few days of the tournament go before committing themselves. However, you likely want to make the most money possible, which means you need to get in those bets early.
Michael Van Gerwen
Ok. So we did say that it is likely that a British player is going to be taking away the title, but there is still a chance that this Dutch player could come up trumps.
He only made it to the semi-final last year, although he won the entire tournament the year before. We would not be surprised if he manages to hit the semi finals this year. If he does manage to make it past the semis this time, then we seriously reckon that he has a chance of winning the whole thing. In fact, at the moment, Michael Van Gerwen is a heavy favourite to win across most betting sites, so he is certainly worth a punt.
Gary Anderson
With the nickname 'The Flying Scotsman', there are no prizes for guessing which part of the United Kingdom he comes from. Although, he did grow up in England, so I guess we could class him as an English player if the second favourite manages to win the tournament.
He did win the PDC back in 2015 and 2016, and came second in 2017. Incidentally, that year he lost to Michael van Gerwen. During the 2018 championships, he was knocked out by Phil Taylor, who also knocked out van Gerwen. We bet both of them are happy that Phil Taylor is not competing in this tournament, otherwise none of them would stand any hope.
If we wanted to bet safely, then we would go for either Gary Anderson or Michael Van Gerwen as one of the winners on this tournament. Although, there are still a couple of other people who may have a shot if they play well 'on the day'.
Peter White
It is only in the world of darts that you could get away with having a nickname from your favourite alcoholic drink. Whenever Peter White, or Snakebite, walks-on to the tune of Don't Stop the Party by Pitbull, the crowd goes crazy.
While he is third favourite to walk away with the top prize, he is a major outside favourite.
The only real impact he has made in the world of PDC was when he came second in the 2014 tournament. However, he was the champion of the 2017 UK Open, which does show that he has been performing well this season. It is probably going to be worth spending a couple of quid in the hope that Peter Wright does win. It is a decent bet, because if one of the other two players has an 'off day', Peter Wright is likely to be taking the championship.
Rob Cross
Rob is a fantastic player, and unlike the two favourites for this event, he managed to beat Phil Taylor earlier on this year. He has had a huge amount of success too. He is still young, but within 11 months of turning pro, he managed to take the World Championship. Worldwide, he is ranked number 3.
He is not the favourite here, mostly because he is still 'new' to the world of professional darts, and has barely competed in huge tournaments. We do think that he stands a decent chance of winning future PDC championships, though.
Here's What Happened at The 2018's PDC Championships
Making a Bet? Here's Our Top 5 Trusted UK Darts Betting Sites
Now you know everything about this years PDC! If you're planning to bet on darts during this years PDC World Championships, make sure you do at the best darts betting sites in the UK. Some of our top recommendations can be found below.