Premier League Predictions 2018/2019 Season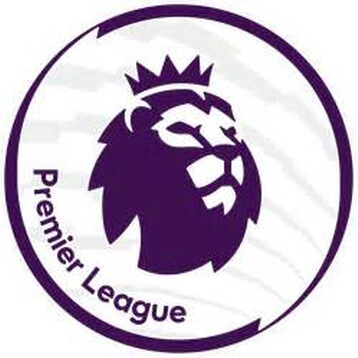 In a little over a month, the Premier League 2018/2019 season is going to kick off.
This is going to be a completely reshaped season too. In fact, this will be the first time in over two decades that Arsene Wenger will not be featuring, which is baffling in itself.
Let's give you a couple of predictions, shall we?
Arsenal
We are going to start with Arsenal. Arsenal have a new manager now. If you have been keeping up to date with the history of Arsenal, you will know that for the last few years, there have been 'Wenger Out' signs galore at the stadium.
Arsenal fans felt that the team had the talent to win the title, they just needed a manager who was capable of doing it.
Do we think Arsenal are going to win the league this time around? Absolutely not. We do think that they are planning for the future, and we know that Arsenal is more than willing to give their manager time to make a change (unlike Chelsea), so they may finish 4th this season, but in a couple of years, they will be genuine contenders for the title.
Manchester City
They absolutely run away with the title last year, and we have a feeling that they are going to be doing it again. If you want the safest possible bet when it comes to the Premier League winner, then Manchester City should be right up your alley.
Chelsea
While Chelsea do potentially have the team to take the title, we are not going to give them the time of day when it comes to betting. The problem with Chelsea is that their chairman demands far too much of them. Once again, they are going to be starting a season with a brand new manager, and that means that the players have not really bedded into the new system.
Honestly; we predict that the wins for Chelsea are going to come closer to the end of the season. The first few matches that they play, barring a couple of exceptions, will be a few draws and some losses. Nothing major. We just do not think that there has been enough time to pull together the team yet.
Will they win next year? Nope. We predict that they are going to lose their manager at the end of the season when they do not take the title, so it will be the same old, same old.
Liverpool
Nope. We are not in the 80s and 90s.
Liverpool have a decent team, but they have never really looked like genuine contenders to the title in a good few years now. They are going to be an easy top 4, earning themselves a Champion's League place the following season, but we don't think they are going to win. Alas, stranger things have happened.
The bulk of Liverpool's success came in the 1970s when we weren't a member of the EU, and with Brexit right around the corner, there is a pretty good chance that leaving the EU will trigger Liverpool to win for some reason. Maybe we are getting rid of their Kryptonite.
Relegated Teams
Three teams need to go down, and it is going to be tough to predict which once. Right off the bat, we are going to rule both Brighton and Newcastle out. There is too much money being poured into the teams, and they have had a chance to bed themselves into the league, which means that they are likely going to achieve greater success this season.
Huddersfield, they could be a maybe to go down for us. They were on the edge of it at the tail-end of last season, so it could be the last season they spend in the Premier League.
If we had to take punt, which we probably do since that is our job, then we would have both Watford and Wolves as dead-certs to go down. If you wanted to get a bit more experimental, then you can throw West Ham into the mix too, although West Ham is probably not a guarantee.
Due to the ultra-low price they have on their stadium, they are able to invest a lot of money in new players, which means they may have what it takes to stay up. Crystal Palace would be our other pick.
They have escaped relegation several times now, and we have a feeling that their luck will run out very soon.
Fancy a bet? Check out these Top UK Betting Sites
New customers only. Deposit £10 min and claim in 'my offers' 1x100% mobile in-play profit boost. Max stake £10. Max extra winnings £100. Valid for 30 days. Skrill/Neteller deposits do not qualify. 18+ Full T&Cs apply.