Ryder Cup 2018: Expert Analysis, PredictionTips & Betting Picks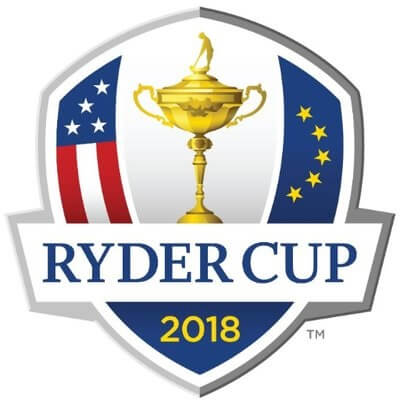 Europe are currently leading United States 10-6 in the Ryder Cup. As we go into Sunday, the final 12 singles matches are about to begin. Europe just needs to score themselves 4.5 points total and the Ryder Cup will have been secured for the year. What are the chances of them doing it?
At the moment, the Europeans are the favourites to walk away with the Ryder Cup, and we can't see it going any other way simply because there is a lot of catching up to do for the Americans.
If you are going to place a bet, then go for the individual matches as opposed to the whole thing. You will do better. If you had bet on Thursday for a European win, you would have been 'quids in', but that ain't happening now.
Rory McIlroy v Justin Thomas
This is a fairly evenly matched round of golf. Of course, for a long while McIlroy was regarded as one of the best players in the world, but he has 2 wins and 2 losses to his name at this Ryder Cup. Justin Thomas is sitting on 3 wins and a single loss.
If we had to choose, then we reckon that Justin Thomas is going to take this one. He is favourite with many of the bookies, so it seems a pretty safe bet. Although, to be honest, it all depends on the first couple of holes. If Rory takes them, then Thomas stands no chance of catching up. It is evenly matched, though.
Justin Rose v Webb Simpson
Rose has won 2 of his 3 games and Simpson has played 2 rounds, with a single win and a single loss. Bit of a tough one to choose here, mostly because we have not seen Webb Simpson in enough action. He is going to be a bit 'fresher' on the course. However, Justin Rose has had that warmup, so we reckon that he stands a decent chance of taking this.
Jon Rahm v Tiger Woods
This is pretty much a 'no contest' game. Woods has played 3 and won 3. Rahm has played 2 and lost 2. It is one of the most uneven matches in the event. This is actually surprising. This is the first major tournament for Woods in a while, and we seriously thought that he was going to take a while to get back into it, but he hit the ground running. Tiger Woods is so much a favourite for this match that we probably wouldn't bother betting unless you are just looking to build up your bank roll a little bit.
Tommy Fleetwood v Tony Finau
Fleetwood has played 4, won 4. Finau has played 2 and won 1 and lost 1. We reckon that this is going to be an easy game for Fleetwood. However, he is going in with something to prove. After all, there are only two people aiming for 5 wins at the Ryder Cup. Could the nerves get to him? See how the first couple of holes go on this game before you place a bet, just to see if Fleetwood is shaking with fear.
Thorbjorn Olesen v Jordan Spieth
Olesen has barely had time to warm up. He has played 1 and lost 1. Spieth on the other hand has 4 under his belt with 3 wins and a single loss. Unless something magical happens here, we don't really think that Olesen has it in him to take the round. Go for Spieth.
Sergio Garcia v Rickie Fowler
Fowler has 3 matches with 2 lost. Garcia has 3 with 2 wins. I, personally, think that this is going to be a Garcia win, but it is going to be a very narrow win. Probably not worth betting on this one. There are safer rounds for your money.
Francesco Molinari v Phil Mickelson
Molinari has played 4, won 4. Mickelson has played a single round and lost it. This is another round where there is a chance that nerves will get the better of Molinari. However, we don't think that they will. Molinari needs to pick up some points for Europe here.
Tyrell Hatton v Patrick Reed
Going for a Hatton win here. Reed has lost both the rounds of golf he has taken part in at this Ryder Cup.
Henrik Stenson v Bubba Watson
Stenson has played 2, won 2. Watson has won half the rounds he has taken part in. Going for a Stenson win on this one.
Alex Noren v Bryson DeChambeau
DeChambeau will be walking away with this one. I don't even see this as a narrow round of golf.
Bet Where It Counts!
If you're planning to make a bet, then make sure you take our tips and bet at the right places! New betting sites make sense as they offer amazing welcome offers; usually far better than when you're betting now. Compare our latest reviewed new betting sites list here to find the latest betting offers, best odds, top betting bonuses at safe, licesned and honest uk betting sites.