Match Day Predictions: World Cup 2018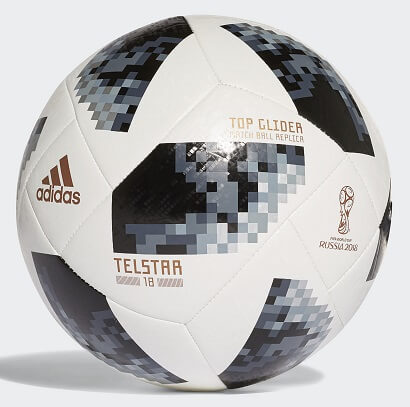 The first match day of the World Cup is upon us, which means that we are going to have a ton of matches thrown at us each day for the next month. It is quite thrilling!
We figured that we would take the time to put together a few predictions for some of the first games of the cup.
These are the games which we think are going to be the most exciting games on the first match day (by this, we mean the first round of matches, which take place over 5 days)
Russia v Saudi Arabia
Honestly; we do not predict big things from this game when it comes to spectacle. You see, neither team is going to be that great.
The best part of this match will be the opening ceremony before it. It is tough to choose a winner for this match, but if we had to put money on it then we would go for Russia.
They have the home team advantage going into the match. While we doubt that the home team advantage is really going to help them during the latter stages of the tournament, mostly because they are not great, it certainly will help here.
Portugal v Spain
Portugal are lucky. On the 13th June, Spain decided to sack their manager. This means that their team is going to be in disarray. Spain probably would have beaten Portugal if that had not happen.
Portugal we see winning this one. However; there is also a chance that team spirit of losing their manager will bring all the players for Spain together which may see them nip a win, but Portugal would be where we are placing our money. It is too risky going for Spain and hoping for that team spirit to happen.
France v Australia
Not going to look beyond France for this match up. While the French team are nowhere as near as they were in days gone by, Australia are just not going to be that great. This should be a fairly safe bet for most gamblers.
Argentina v Iceland
Iceland did tremendously during the Euros a couple of years back, but we don't think that this is something which is going to carry through to the World Cup, particularly not against Argentina. Yes, Argentina are suffering from the problem where they have a dire need to pass everything through to Messi all of the time, a tactic which we seriously don't think will hold up later on in the tournament, but it is almost certainly going to be enough to overcome Iceland, particularly during the opening match for them in the World Cup.
Germany v Mexico
Mexico has just been awarded the World Cup for 2026, which means that they are going to be elated. Will it be enough to overcome Germany, though? No. We seriously don't think that there will be enough about them to overcome Germany. It is going to be quite a challenge, and we reckon that Germany are likely winners of the tournament this year. In fact, we reckon that Germany are going to walk every single match that they are in, and this one is going to be absolutely no exception to that rule.
Belgium v Panama
This is probably not the most exciting match in the world, but we are going to need to talk about it because it is England's group. Of course, the only team that we see winning this match up will be Belgium. There is absolutely no way that Panama will have enough about them to see the Belgium challenge through to the end. In fact, we are going to place Panama at the bottom of the group.
Tunisia v England
Yep. England matches are always tough to predict. There is a younger crop of players going to the tournament this year, which makes it clear that the team is more building for the future than for the now. However, we do think that, if they are up to it, they will see Tunisia off. Even though the England players are new blood, they have a lot of skill at their disposal.
The only issue that we see is that England have not really played anywhere near as minutes together as any other team. This means that while they are likely to win this game, it is going to be tough for them to do. We reckon that they will sneak a 1 goal win.
Betting on the first match? Check out these UK Betting Sites with World Cup offers:
New customers only. Deposit £10 min and claim in 'my offers' 1x100% mobile in-play profit boost. Max stake £10. Max extra winnings £100. Valid for 30 days. Skrill/Neteller deposits do not qualify. 18+ Full T&Cs apply.